Awhile back I wrote a blog about how to ask a girl out on a date and it got such a lackluster response that I just had to wait a few months to write the next installment! After reading said post, you might ask yourself what I really know about dating. The answer is nothing.
All I know are cornball jokes and how to type the word, "love," in the search bars of Google and YouTube. But what do you know? If I do that enough times, I have something you could loosely call an article about dating.
Also there's plagiarism.
JK- no other mortal thinks the groundbreakingly (officially one word now) (and also just an official word, too), ass-backwards, genius way I do. I am unique. I am a Sacajawea golden dollar coin-thing in a pocket full of Quarters and Nickels. And since I am a demigod of humor and the written word (usually with a green squiggle underneath it on Microsoft Word '98) here is the second installment of, "Daters," a future dangermike spectacular:
—————————–
Congratulations – you asked a girl out and she said, "yes."
Welcome to the minefield that is dating. And it's not a seasoned relationship where you know your fiancé's quirks and what her maximum number of wipes is before she just says, "fuck it," flushes, and goes about her day with an itchy butthole. No. This is fresh. But not like wetwipe-fresh.
For a lot of people, the order goes- ask out, date, move in, and get married. For me it's more like – don't ask out, kind of tread water, and die alone. But since I have that schedule already penned in my Lisa Frank daily planner, I thought I might be able to lend a hand to you non-sexual predators (sorry, Tuna).
I'm going to start this off where I ended the last blog- just after a date to that painting place called something like, "Cold Ones and Canvases." (dibs on that name) I'm sure you both enjoyed your rendez-vous because any TBSE reader is most likely a silver-tongued, hyphen-using, date-dynamo. You go back to her place and you decide it's a smart idea to kiss her deeply on the lips and go on your way… instead of digging around her underpants like you lost your keys under the driver seat. Good call, Casanova.
Now it's time for more dates.
When are you going to call her? One day? Two days? Are you gonna take advice from Swingers and call her in 5-7 business days?
None of these- you live in 2014 so you text her, "Hey Oksana, I had a great time last night." If you receive a response that's even close to positive, call her later that day and set up a second date. Strike while the iron's hot and before she decides she doesnt like your braided belt and smelling like homemade sauerkraut isn't cute.
So when she obviously agrees to date you some more, you get to go broke. That might be a personal problem since I honestly am really bad at going dutch on dates. I get super prideful and end up paying for shit that I can't afford and then I'm covering bus fare in dimes again. Not a great move but I'm an idiot.
But because you're smarter than me, you have successfully dated this girl and still have a couple coppers to rub together. Good for you. This is when you get to meet her friends. Of all the girls I have ever dated, literally none have had cool friends. Like maybe they have one or two pals that don't suck but the OVERWHELMING majority blow so fucking hard. Like, oh my God I'm not kidding. They can be lame, controlling, annoying, all three, other stuff, it doesn't matter- there's a pretty decent chance that they will be revolting people. Which is awesome that they are pretty much in control of when or whether you  get to explore the inside of her underpants. And to a much lesser extent, they can choose to poison your new girlfriend against you and make her hate your guts.. so make a good impression, buy them drinks, laugh at their terrible jokes, and suck their proverbial dicks. You will never be able to convince your girlfriend that her friends are fugly hoes who make you want to kill yourself instead of seeing them. That's an epiphany that only she can arrive at alone.
Since you're a smooth operator and got the approval of your girl's Band of Misfit Toys, it's time to push past Pillow Pants.
Sex isn't easy. For me. I have a quarter dozen girls who would attest to that. But since I have it on good authority that TBSE readers are far more well endowed than its writers (especially Tuna), I have more faith in you than I do myself. However, your prowess in bed is measured by more than your Magic Stick. You have to know how to lap at her pink pond with an exhibition bordering on vaginal virtuosity.
I really can't explain how much sexual goodwill this has bought me in the bedroom.
Let's just say that maybe she's on the pill, trusts  your dick is clean, and lets you hit it with no rubber on your clubber. Despite the constant MLB stats streaming through your head, you may feel the night's run-time ending up on the shorter end of the spectrum. This is exactly why you should try to make her shake before you bake. Or let it soak. Or whatever. If you are balls deep in the worst performance you've put on in a while, she will react far better in her refractory period.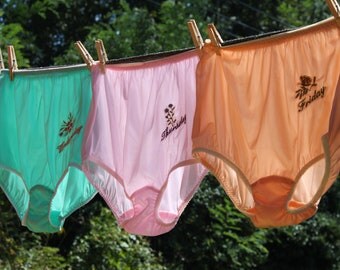 After successfully apologizing after coitus, meeting her parents is the next logical step. One of whom will probably hate you because you are either not good enough for her daughter OR you come off golden, which will make him think you are a schmoozer who tricked their daughter into taking off her "saturday" panties. Little do they know that their approval doesn't mean shit to their little girl. All you have to do is LOOK like you are trying and it doesn't matter if her Pops treats you like "the Gooks who tried to knife him in the Shit." (His words not mine.) As long as you act like you have manners, make polite jokes about not-politics, and don't swear, you'll be fine. Plus you are charming as shit to her behind closed doors and you fuck good now, so all you have to do is tuck your shirt in. Or at least shower.
Now that you have her parents' approval..or, more likely, their disgruntled acquiescence to their petulant daughter's pleading, it looks like you two are moving in together. Which in no part means the beginning of a long line of "compromises" over what shit of yours you can like/have.
jk it is.
This is where you first get beaten down for having ideas about design and decoration. A relationship full of being told that you, "can't hang that over there," and she's shocked when you do anything to avoid any part of the planning process of your nuptials.. but I'm getting ahead of myself. Also you get to have company over all the time and she doesn't even have to ask permission. Remember all those good times with her nasty hooker friends? Well you have been spending too much time with their BFFL and they need to catch up with your lady. In your living room. All the time. Same deal with her parents who hate you. Enjoy your free time- it's more valuable than Shrutebucks. You should use it to poop in peace.
Living together is basically practice for marriage and you don't hate your Roommate so why not pop the question? I mean, she'll probably say, "yes." Make sure you get a good ring because girls show their friends and probably talk shit about the rock the same we talk shit about their weird nipples, knees, and vagina lips (GET INSECURE, LADIES!). And propose smart. While this is supposed to be the most special moment in their life forever because women are really only good at being domesticated, you can easily fuck this up. You can make her feel embarrassed or, even worse, unappreciated:
Does your girl like the adventures you do .. alone? Drop down on a knee on a mountain you've just majestically scaled together. Or maybe she wants all her friends, co-workers, and passerby to get inconvenienced see you pledge your undying devotion: do it in public and have someone there to take pictures and then upload them to Facebook so IcanfuckinghateyouMOVINGON.
So now you're living together and engaged to be married, a topic I think better left until next time. I think the wrap up would be best served with some final advice:
RUN!
Just kidding. Single life leads to STDs..says my friend.